Up-skilling Yourself with Mobile Apps
Mobile phone apps can be useful and even helpful, but many are simply time-wasters. The good news, however, is the growing number of skill-building apps available. This is just as well
since, according to a January 2017 special report in The Economist, the college degree you may have obtained at the commencement of your working career most likely won't "answer the need for the continuous acquisition of new skills", in a context where career spans are tending to lengthen over time.
A Bewildering Variety to Choose From
Whether you're a student, a new graduate looking for work, or a seasoned business executive, there will be an app out there to help you learn a useful new skill, be it for that first step, or for the edge in taking the next step up the corporate ladder.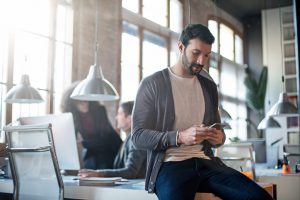 But there are just so many skill-learning apps available, how does one know which one to choose? It's like going into a megastore with no idea what brand is best. Keeping abreast of the technological
developments in your field of expertise is essential in this age.
Then look at the reviews that relate to the different apps in your area of interest, and select the most positively rated one. The online auction house, Barnebys, for example, has set up their website in a very similar way that makes it easier for people to search for and find what they need. The combination of good search capability, as well as reviews and customer feedback, is precisely what the mobile markets depend on.
Diversifying Your Skillset
From a potential life-saving skill such as CPR to a time-saving one such as touch-typing,
you can go to your mobile app store, download an app onto your phone and start learning it right away.
Some examples of apps that you can try out today are; Photomath for homework help, as well as Encode and Udacity to learn some basic programming skills.
Don't Delay
Whatever your situation, there's no excuse for not up-skilling yourself, whether to improve your grades, to stay competitive in the marketplace, or just to improve your sense of well-being. Now, where's that app store icon on your phone?